Michelle Obama Makes Me Not Hate Politics For One... →
I've never seen a convention speech elevate the discourse before. Until now.
Mitt Romney Accidentally Confronts A Gay Veteran;... →
This might be the single greatest "oblivious Romney" moment of the entire campaign. Enjoy.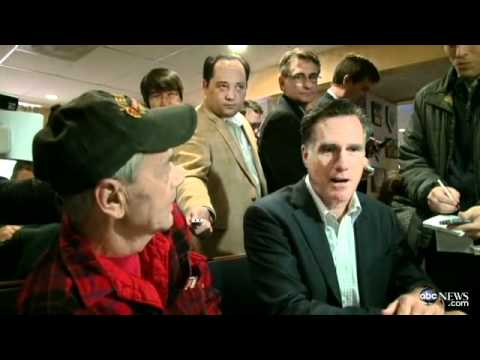 Julia Child Music Video Remix →
This music makes want to cook right now!
Why Rich People Don't Deserve Their Wealth.... →
This quote is an extremely powerful argument for fairness. And if that doesn't excite you, I really dig it. And if that doesn't excite you, the guy's British, so you can read the whole thing using a little British accent in your head.
Fred Wilson - Entrepreneurs Have Control When... →
stretching the bow
Source: beautyineverything.com via Judy on Pinterest
hacking journalism with video
Center for Living Peace, Orange County - live... →
StreetEasy: 343 East 30th St. #20G - Condo... →
Nicholas Felton » Every Reason to Panic →
data visualization by Nicholas Felton @feltron via @imjonas http://blog.imjonas.com/?p=1776
Watch
52 Weeks of UX: Time to Delight →
There are a lot of metrics out there we can use to gauge how positive a user experience is. We can look at "time on site" to see how long someone uses a web site. We can look at "return visits" to see how many times someone returns to a web site. Here's a simpler but just as interesting…
Continuations: Some Career Advice →
Following our recent recruiting effort to find Christina and Gary I have been spending a fair bit of time meeting with people we encountered in the process who wanted career advice. Here are some of the points I have found myself talking about repeatedly. First: many people think they want to be…
Sweet Baby James
Properties of Man vs Machine in Social Software...
Machines are good at memory matching messaging   Networked mining   Indexing  structure data   Collaborative filtering   NLP Computational linguistics Humans are good at Meaning Feeling    Body sensory experience    Opinion    Emotion Creative Compelling Exchange Posted via web from Home plate | Comment »
Peaceable
Strings tug at my heart, Vibrations seeth through my mind, Posing indistinct questions, Asking for nothing in particular. It only wishes for some understanding, Of this state of peace, And what makes my mind At this moment So peacable?
Beautiful nevertheless
The world is nevertheless, beautiful Unchanging in its cycles of seasons and generations, Free of the blood-sworn conflicts, Among strongheaded men. Clean in its natural order of random Birth, growth, and decay. A cloudy Monday evening Drapes these New England roads, A moment majestic and self contented, Clouds express Heaven's unbounded serenity The world is beautiful...
Accomplished
What does it mean To be accomplished? Better than the rest, Done something worthwhile, But who's to judge? I say: Start a family, Pander to the brats, Make them a spitting image of yourself, And laugh all the way to the bank, As they squander your hard earned fortune, In search of themselves. For they don't know any better, Than to try to be accomplished!
Social media in postmodernity
Mass media homogenizes. Social media democratizes, countering the culture industry's profit maximizing tendencies, thereby unwinding the merchants of cool's hegemonic grip on emerging and fleeting spectacles that perpetuate our postmodern economy's natural propensity to fabricate somatic hyper-reality.
"Bukowski characteristically claimed that he had a secret, foolproof system for..."
– Reality Studio
'Flocking' behavior lands on social networking... →
U.S. City Populations: Where would you go?
whatjr: I was keeping myself occupied this morning with researching the populations of U.S. cities. For some odd reason, I've always had a fascination for these type of statistics and what better place to start then the U.S. Census Bureau. A future post will be on some specific ratios that I have in mind to find the real truth behind these populations numbers (i.e., male:female, ages 25:40,...
Untitled
Posted via email from Home plate | Comment »
"Image is reality"
– Joseph P. Kennedy, Sr.
Google →
search engine for finding websites
1 tag
California Reaches Budget Deal, With Billions Cut... →
"Even the most perfect reproduction of a work of art is lacking in one element:..."
– Walter Benjamin The Work of Art in the Age of Mechanical Reproduction
4 tags
Capitalism without exploitation? →
"…there is no viable business in markets in which information and content are abundant (i.e. the news industry) unless you add the value of aggregation, create artificial scarcity, or give away those abundant assets (i.e. music recordings) that drive attention to assets that are truly scarce (the live concert experience)." Reminds of...
Future of Capitalism according to Tim Leberecht
http://designmind.frogdesign.com/blog/the-future-of-capitalism-in-five-minutes-meaning-driven-business-in-fast-times.html Posted via web from Home plate | Comment »
Untitled
(1801 KB) Watch on posterous Posted via email from Home plate | Comment »